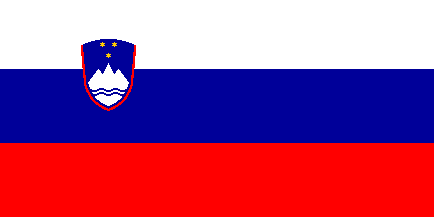 Slovénie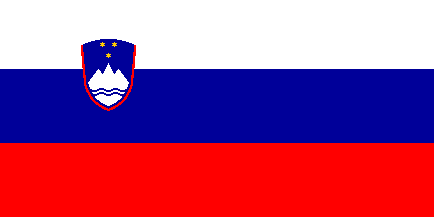 Résultats des élections législatives du 23 novembre 1997
| | |
| --- | --- |
| President: 23 november 1997 | % |
| Milan Kučan | 55.6 |
| Janez Podobnik (SLS) | 18.4 |
| Jozef Bernik (SDSS/KDS) | 9.4 |
| Marjan Cerar | 7.1 |
| Marjan Poljšak (NSD) | 3.2 |
| Anton Persak (DSS) | 3.1 |
| Bogomir Kovač (LDS) | 2.7 |
| Franc Miklavcić (KSU) | 0.6 |
Source: Center Vlade za informatiko

Résultats des élections législatives du 15 octobre 2000

La Skupšcina Slovenije (Assemblée) a 2 chambres. La Državni Zbor (Chambre d'Etat) a 90 membres, élus pour 4 ans, 88 membres à la représentation proportionnelle and 2 membres pour les minorités ethniques. Le Državni Svet (Conseil d'Etat) a 40 membres, 18 membres représentant les conseils Locaux et 22 membres représentant les intérêts commerciaux et non-commerciaux.

Državni Zbor: 15 oktober 2000 (69.9 %)
%
70
Liberalna Demokracija Slovenije (Liberal Democracy of Slovenia, liberal)
LDS
36.3
34
Socialdemokratska Stranka Slovenije (Social Democratic Party of Slovenia, conservative social-democratic)
SDSS
15.8
14
Zdručena Lista socialnih demokratov (United List of Social-Democrats, social-democratic)
ZLSD
12.1
11
SLS + SKD Slovenska Ljudska Stranka (SLS + SKD Slovenian People's Party, conservative)
SLS+SKD
9,6
9
Nova Slovenija Krščanski Ljudska Stranka (New Slovenia Christian People's Party, christian-democratic)
NSi
8.6
8
Demokratična stranka upokojencev Slovenije (Democratic Party of Retired People of Slovenia, pensioners' party)
DeSUS
5.2
4
Slovenska Nacionalna Stranka (Slovenian National Party, nationalist)
SNS
4.4
4
Stranka Mladih Slovenije (Party of the Slovenia Youth)
SMS
4.3
4
Zdručeni Zeleni - Zeleni Slovenije in Zelena Alternativa (United Greens - Greens of Slovenia andf Green Alternative, ecologist)
ZZ
0.9
-
Demokratska Stranka Slovenije (Democratic Party of Slovenia, conservative)
DSS
0.6
-
Hungarian and Italian ethnic minorities
2
Source: Centro Vlade za Informatiko.