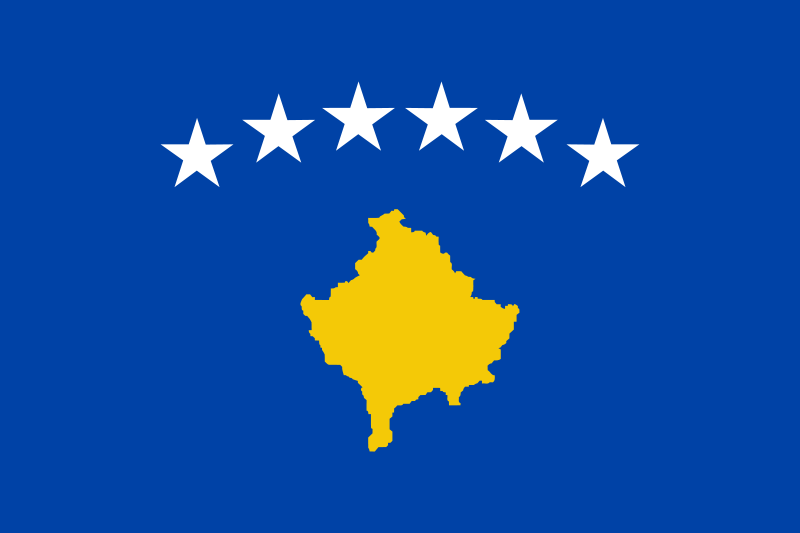 21/05/2008 - Kosovo formally/informally recognized by 42 out of 192 United Nations (UN) members
2014 - Kosovo formally/informally recognized by 110 out of 193 United Nations (UN) members
Bureau du Premier ministre et Assemblée du Kosovo
| | | |
| --- | --- | --- |
| | | |
Constitution of the Republic of Kosovo - 15 June 2008.
Nëper ditët e dhimbjes dhe lirisë së Kosovës
"Les jours de souffrances et de libertés du Kosova"
Rajmonda Malecka - "Apollonia" - Tirana - 2001
"Ils sont tombés nombreux. Ils étaient tous jeunes. Ils abandonnèrent leurs rêves en quittant l'Occident pour venir en aide au Kosova. D'une seule voix, ils se sont exclamés en partant : "Nous allons mourir pour la liberté du Kosova, qui vaut plus que notre vie". Ils sacrifièrent leur bien le plus cher, la jeunesse, pour la liberté. Nous, qui profitons aujourd'hui de cette liberté, nous leur devons reconnaissance. Gardons en nous leur souvenir sacré. Ils nous ont aimé davantage car ils donnèrent leur vie en devenant des martyrs".

La famille Jashari, l'Histoire d'une résistance
Emin Halimi et Ajnishahe Shala - Rilindja - Kosovo - 2000
WANTED
PERSONS INDICTED FOR WAR CRIMES