<![if !vml]>

<![endif]>
Mémoires d'exil,
une vie au service de la nation albanaise
par Skender Zogu
avec Patrice Najbor
Kujtimet e mërgimit, një jetë në shërbim të kombit shqiptar
nga Z. Skender Zogu me Dr. Najbor Patrice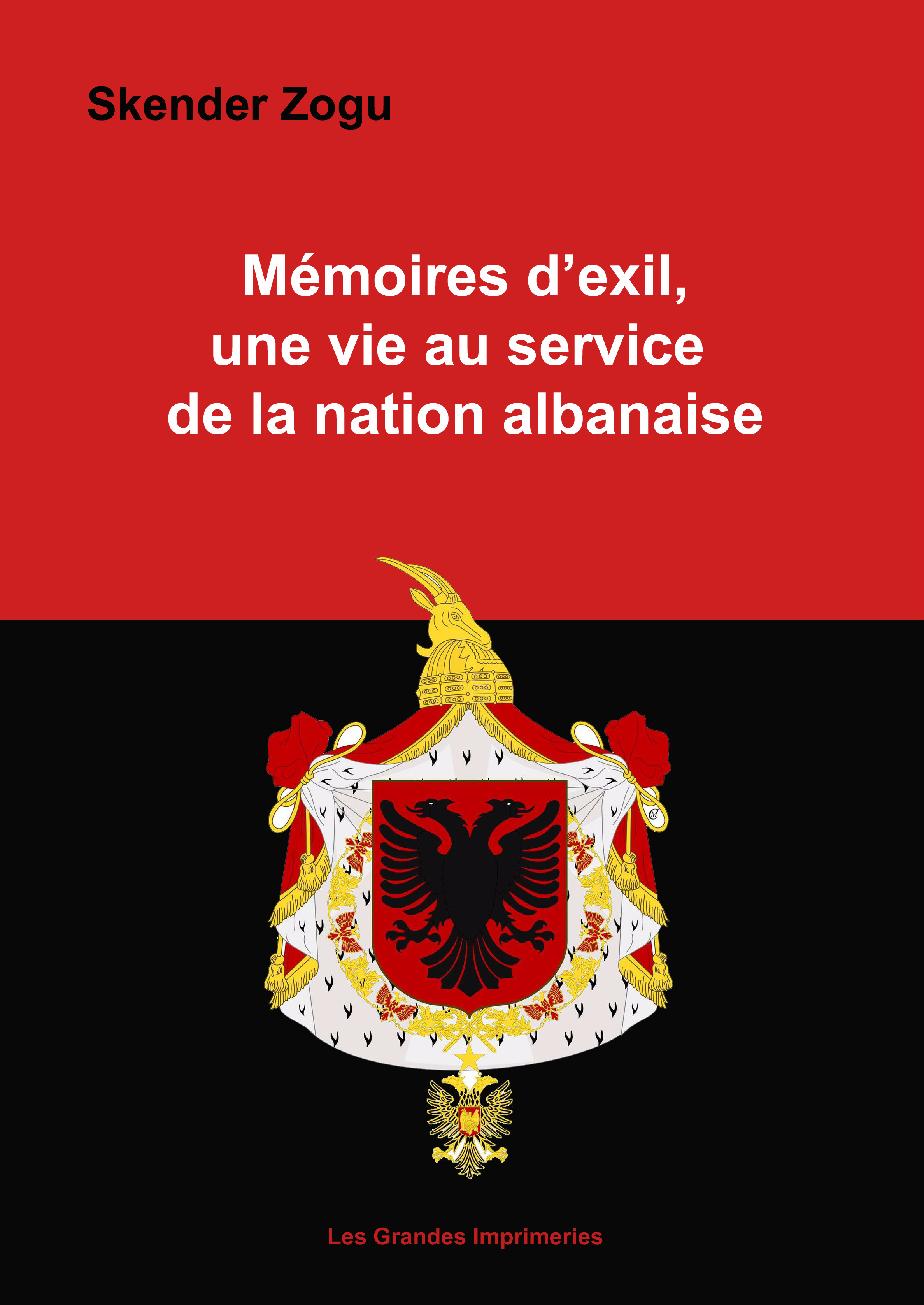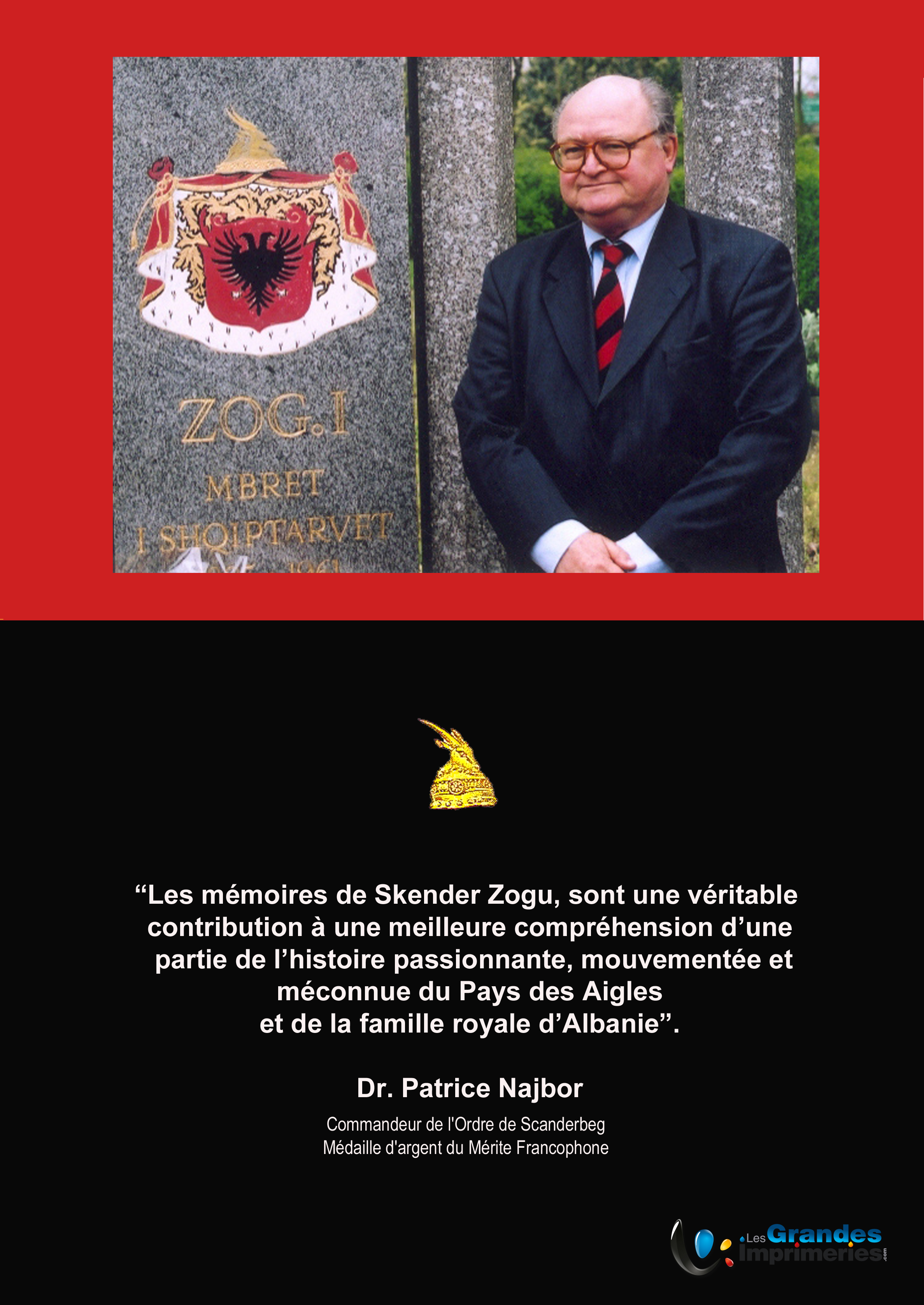 "The memories of a life in Exile, a life in the service of the Albanian Nation" is the most recent biography telling the incredible story of the Albanian Royal Court during the years in Exile and the fight against Communism.
Prince Laka II
"Les mémoires de Skender Zogu, sont une véritable contribution à une meilleure compréhension d'une partie de l'histoire passionnante, mouvementée et méconnue du Pays des Aigles et de la famille royale d'Albanie".
"Skender Zogu's memories are a real contribution to a better understanding of a part of the fascinating, eventful and unknown history of the Country of Eagles and of the Royal Family of Albania".
"Kujtimet e Skënder Zogut janë një kontribut real në një kuptim më të mirë të një pjesë të historisë interesante, plot ngjarje dhe të panjohur të Vendit të Shqiponjave dhe i Familjes Mbretërore Shqipëtare".
Dr. Patrice Najbor
Commandeur de l'Ordre de Scanderbeg - Commander of the Scanderbeg Order
Médaille d'argent du Mérite Francophone
-
Silver Medal of the Francophone Merit

To order the book send a email to
skender.zogu@gmail.com or send a letter to
Skender Zogu
39 avenue du maréchal Joffre
60500 Chantilly
France
For more informations: http://albania.dyndns.org/skenderzogu.htm
----------------------------------------------------------
Nos impressions en ligne réalisées par

https://www.lesgrandesimprimeries.com/